On June 27, employees of the "Advertising. Communications. Service" section visited a very cool event - Creative Conference of Banda Agency./p>
Honestly, we have not seen such a number of visitors at such events. More than 2,500 people came to pump their creativity. It's nice to share emotions with people who are delighted with what the guys from Banda are doing.
We share several insights from the event: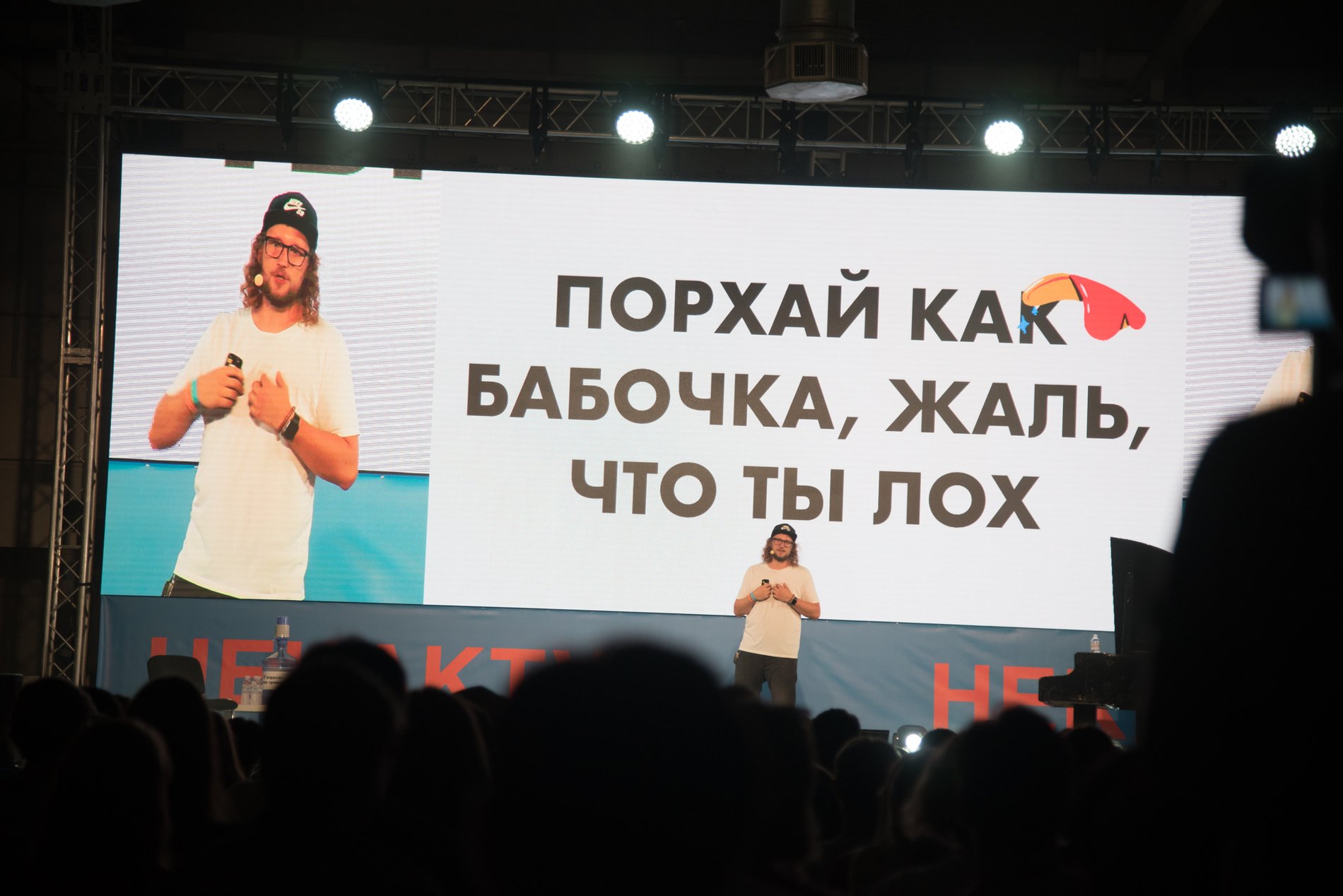 - Creativity is not a skill, but energy. They advise to raise energy by sincerity. Sincerity is a source of strength.
- The first meetings are a way to understand the customer's tasks and needs. Do not talk about your diplomas, merit or the best cases. Let the customer feel more meaningful.
- Expertise kills creativity. To be creative, you need to remain naive.
- The more you strain, with the worse ideas you come up. In order to come up with ideas that catch, you need to create conditions in which the brain works better.
- Naivety is a great quality. It helps to treat any situation in a new way and "like for the first time". It helps to learn "not to be able to", and not thoughtlessly do "as before".
- You need to play work, not go to it.
In general, the Creative Conference was held at the highest level. The speakers were fooling around, doing wrong. They showed numbers and results of work. Clicked the buttons of the smoke machine and inspired with their corporate culture. All these created emotions of trust and inspiration.
SANDI+ - get plus with us!