"I want to thank the company and workmates for congratulations! I was very pleased, and especially so with sweet corporate values! Everything was cool, and our new, cozy office is just great," Vasyl, an iOS developer who has been an official SANDI+ employee since November, said.
It is an excellent tradition we have introduced in 2020: congratulating all newcomers who successfully passed the probationary period and the final interview with the General Director.
The new staffers are waiting for the "X Day" with mild excitement, but then, happy, enkindled, and inspired, they receive congratulations from the workmates and get to work with even greater enthusiasm.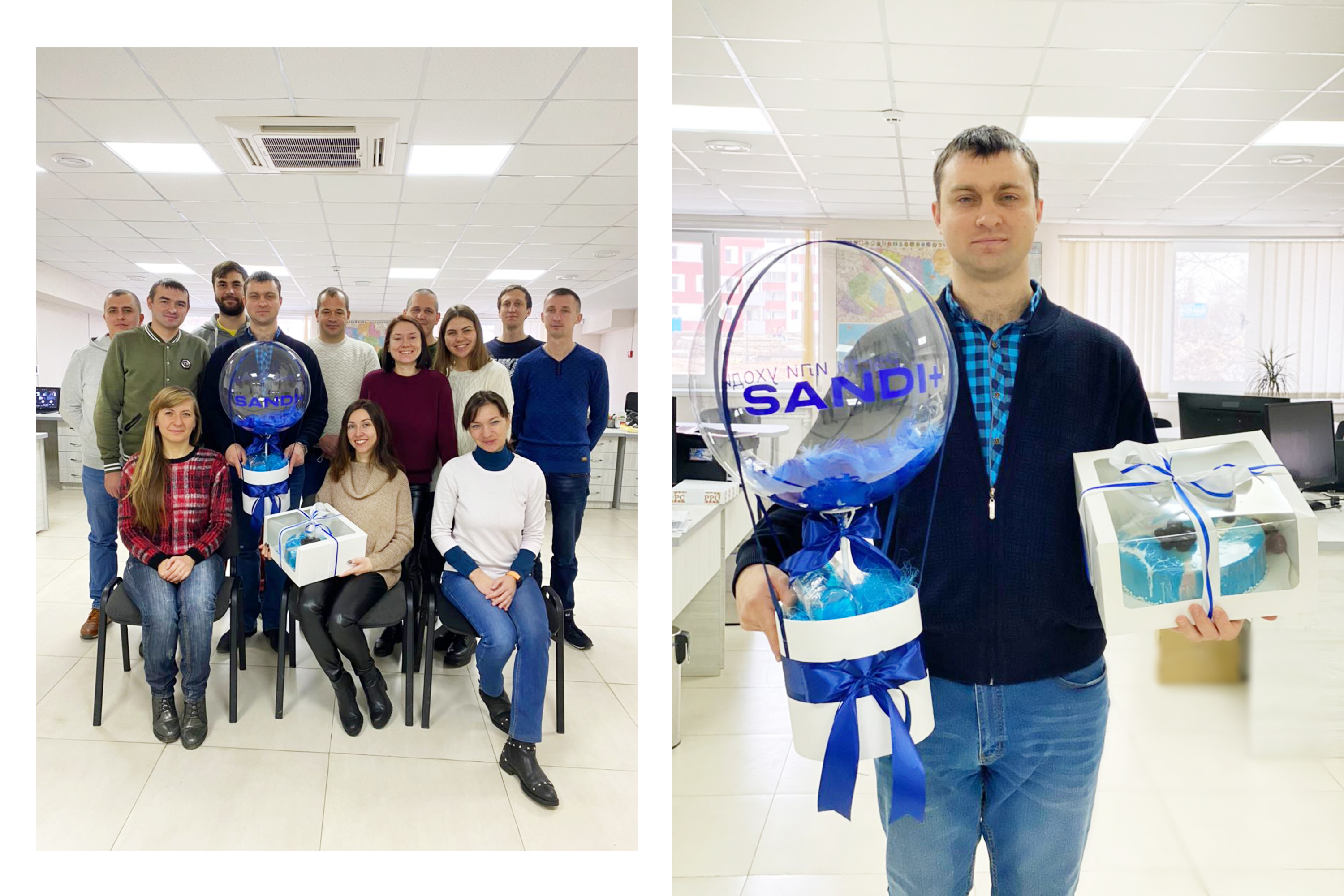 SANDI+ - get plus with us!